Tips, Tools & Techniques eNote #14

Dust Collection Solutions at the Bench
Setting up dust collection at the workbench can be a challenge. Portable tools like finish sanders have tiny ports, but shop vacs have large hoses. Plus a dust collection hose can drag across the edge of the bench and the workpiece, making it difficult to use your tools. Let's take a look at a hose kit and a ceiling hook that make it work much better!
---
FEATURED PRODUCT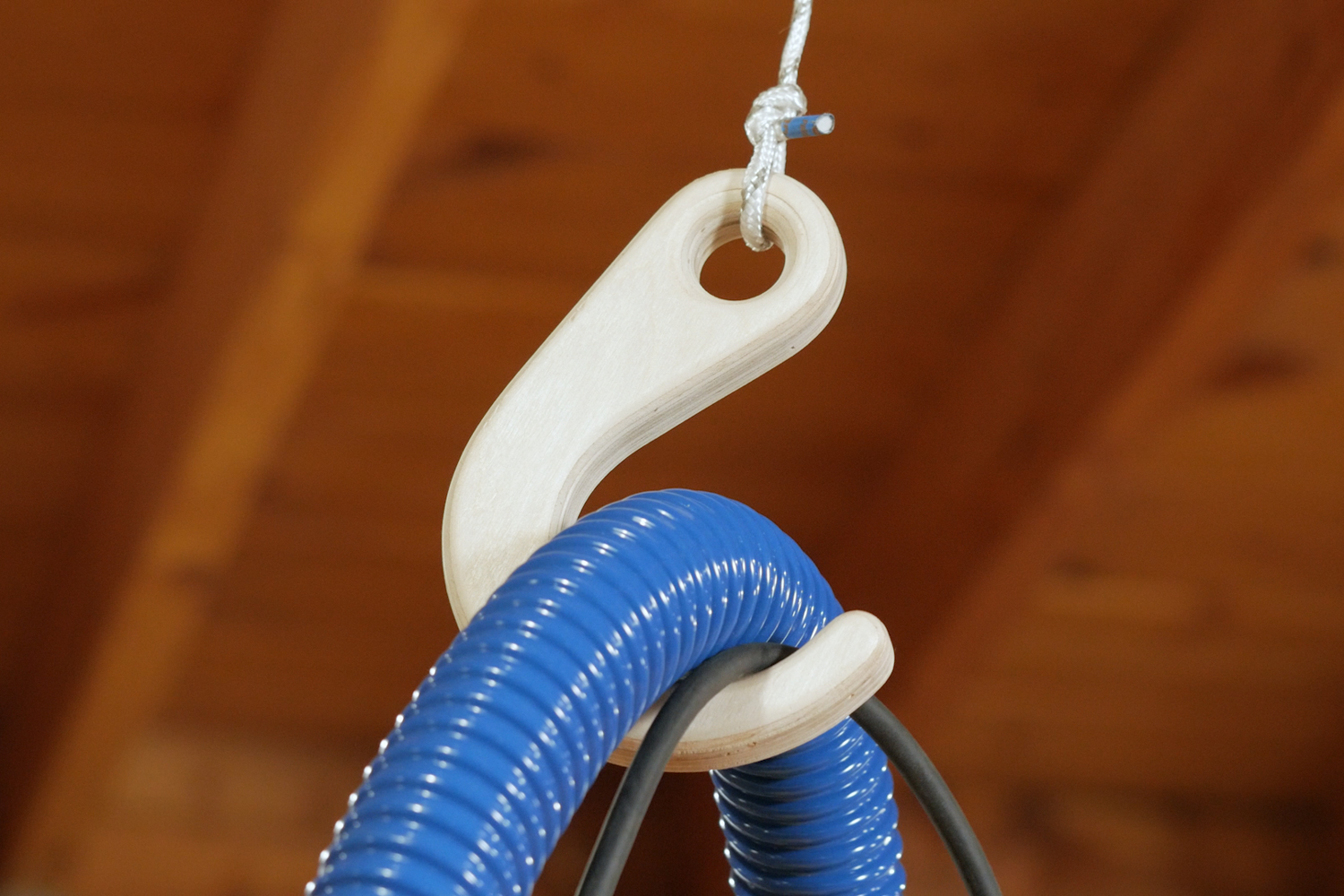 The Woodsmith Store Dust Collection Hose & Hook System
Hooking up dust collection for small portable power tools at the workbench has never been easier thanks to the Woodsmith Store Dust Hose & Hook System! The combination of the Dust Right FlexiPort Hose Kit and the Woodsmith Store Dust Collection Hook is a complete all-in-one system with a 12′ hose, (4) hose adaptors, (1) 2-1/4″ connector, and materials and plans for the ceiling mounted hook.