Snappy Tools

A Drill Driver Set That Lasts Over 20 Years!
What's you favorite tool? We asked ourselves the same question and found that a 25-piece drill driver set from Snappy was at the top of our list. Watch the video to learn why this drill driver set lasts longer than any other!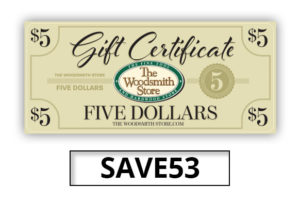 Congratulations, you get another $5 ONLINE COUPON!
Just enter code SAVE53 at checkout.
---
COUPON DETAILS
Be sure to check your email in about a week for your next eNote tip, plus another $5 coupon.
Offer includes $25 worth of online coupons delivered over 5 weeks. eNotes coupons (SAVE51), (SAVE52) and (SAVE53) can be combined together at checkout for a $15 discount on a purchase of $60 or more. Coupons cannot be used on Sawstop, or combined with any SawStop products in checkout. Not valid for gift cards. Coupon is only valid online and cannot be redeemed at the local store in Clive, Iowa.
---
FEATURED PRODUCTS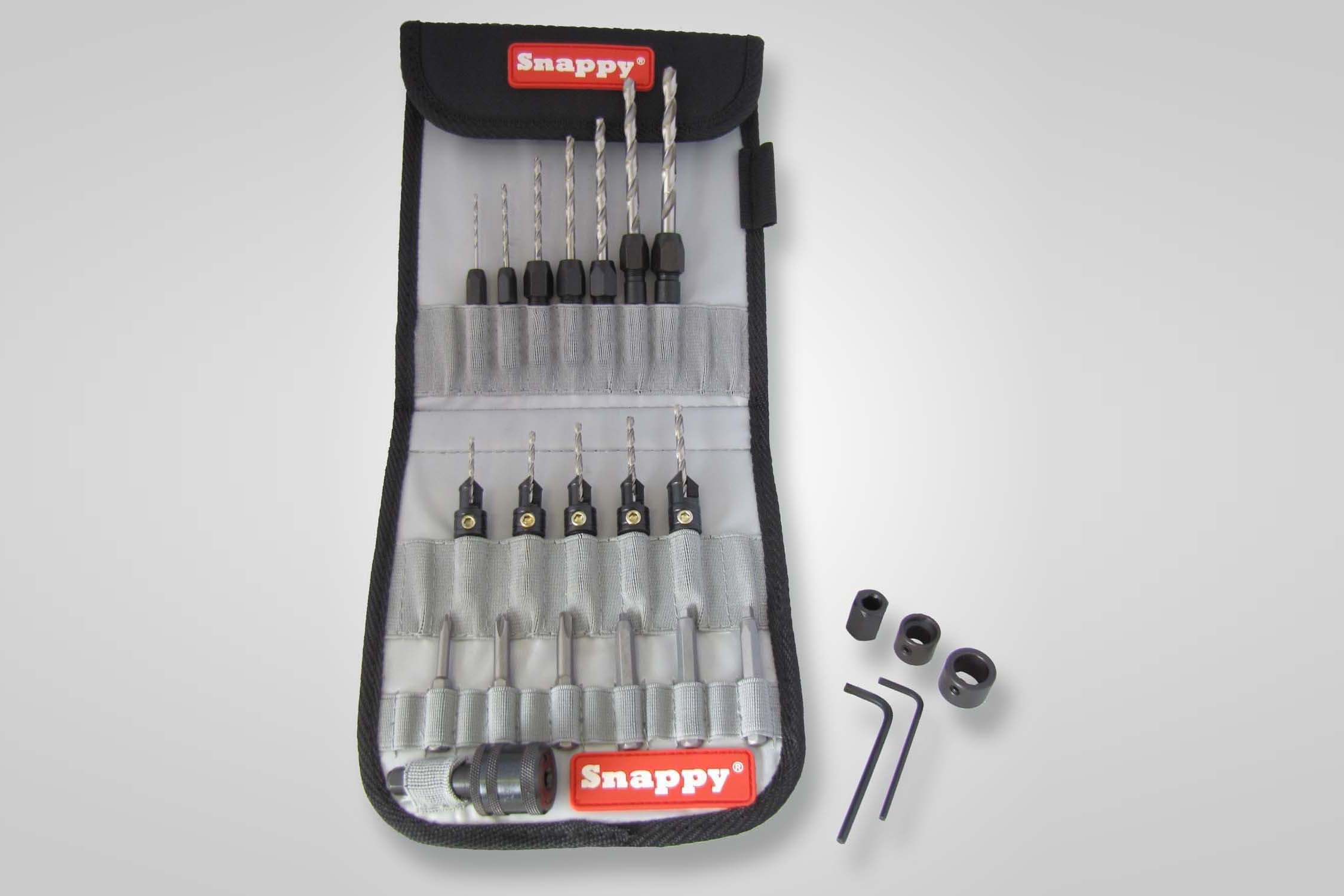 Snappy™ 25-piece Premium Drilling System
The Snappy™ Premium Drilling System is a 25-piece set that is the perfect starter kit for your drill/drive needs. It contains a variety of commonly used drill bits, countersink bits, and driver bits.
---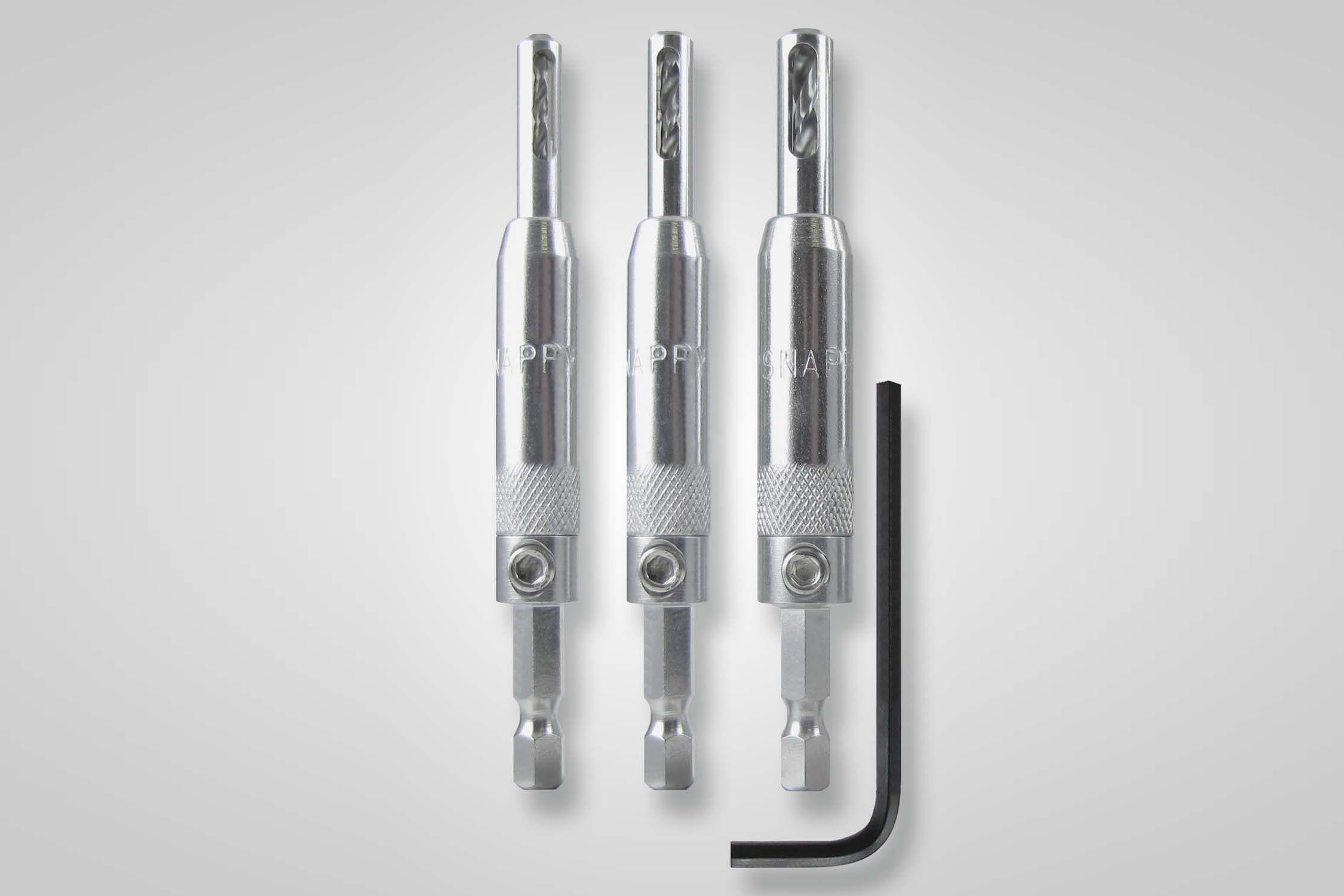 Snappy™ Self-Centering Hinge 3-Piece Bit Set
The Snappy™ 3 pc. Self-Centering Hinge Bit Set is a great accessory use to drill perfectly centered pilot holes for hinges, drawer slides and other hardware. The three bit sizes cover the most commonly used screw sizes used.
---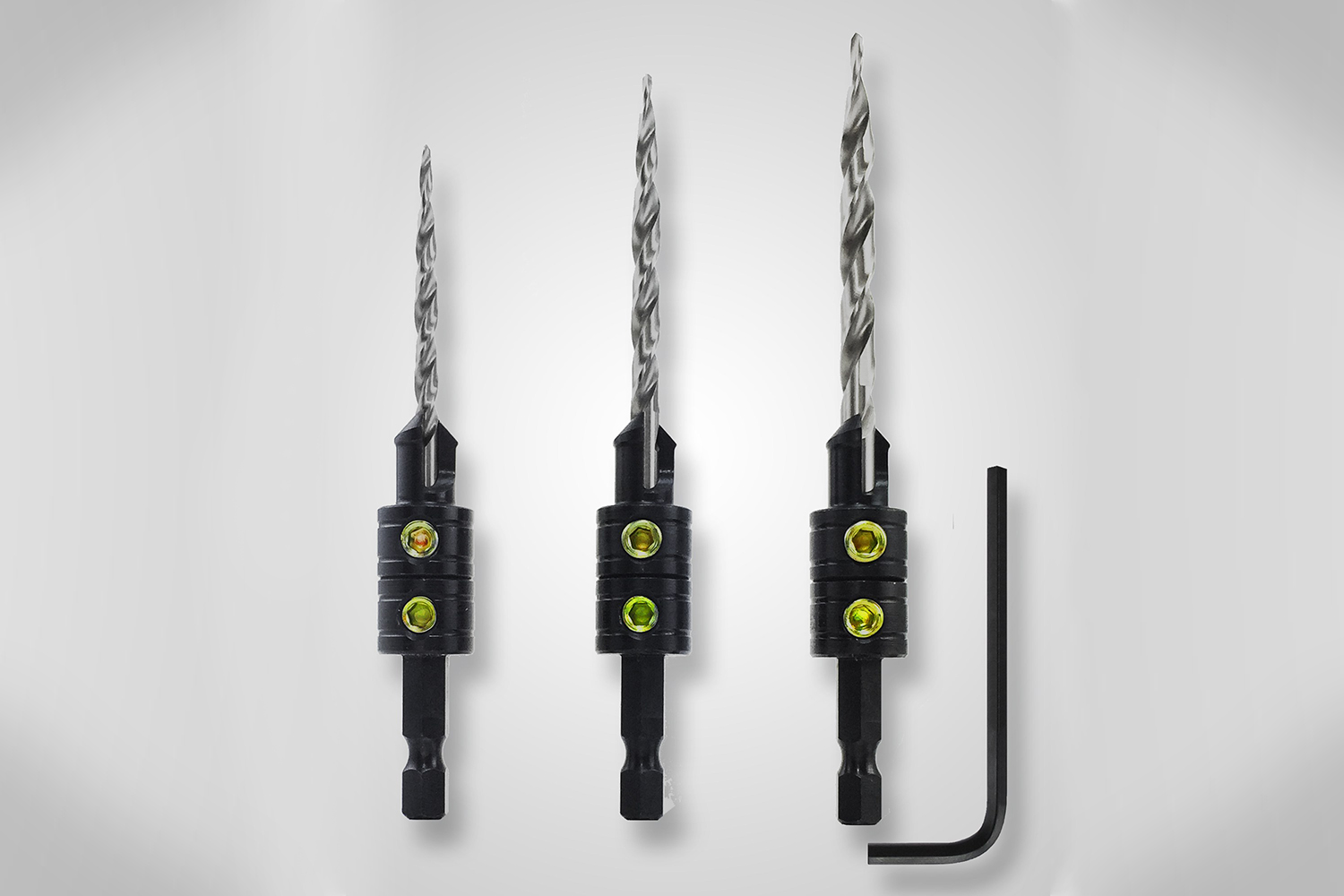 Snappy™ 3-Piece Tapered Drill Countersink Set
Drill the pilot hole and countersink or counter bore for tapered screws or as a clearance hole for straight screws in one step. Made from thru-hardened alloy steel for long life. They feature a reusable 1/4″ hex shank for use with quick change chucks. A large, hardened set screw ensures a firm hold on the bit. A 1/8" hex key is included.