Tips, Tools & Techniques eNote 2

Dial in the Perfect Length with a Micro-Adjust Screw
You've heard the old adage, measure twice, cut once. The idea is to make sure of your measurement before you make a cut. Well, when I have to cut a workpiece for an exact fit, I do exactly the opposite, making two, three or more cuts to get the perfect length. Of course, there's a trick for doing this, so let's take a look.
---
Featured Product
The Woodsmith Store Fine Tools 24″ Miter Gauge Kit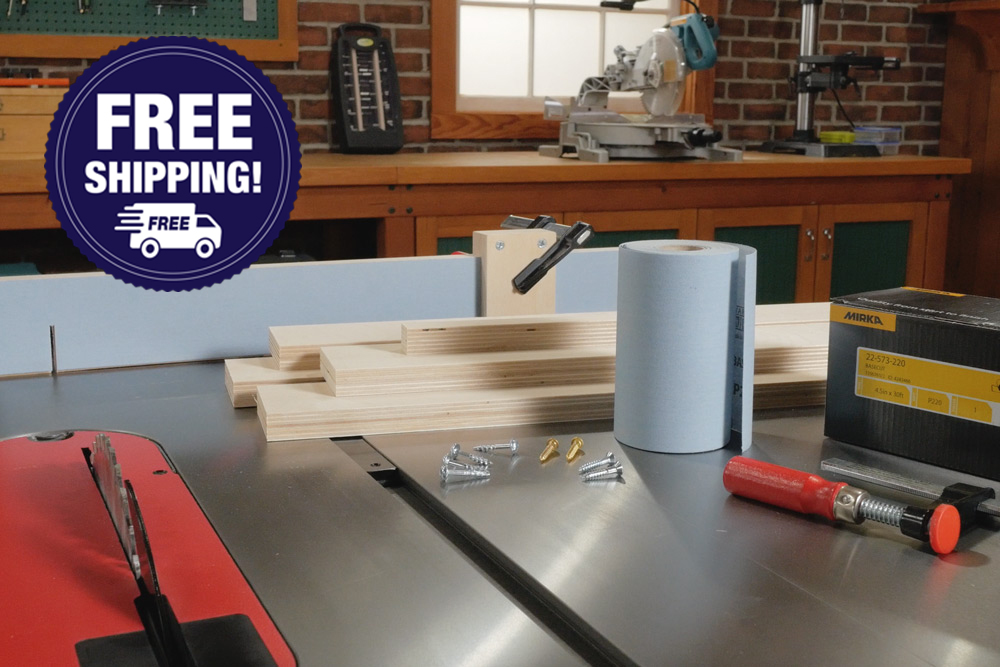 We've assemble a complete miter gauge fence kit, including a one page plan on how to make it!