Tips, Tools & Techniques eNote #13

Tune-Up Time — Make a Saw Blade New Again!
Wood resins can build up on saw blades faster than you might think, especially when cutting resinous woods often. Keeping your blades clean is a large part of getting a good smooth rip or crosscut. With the right cleaner and protectant, a saw blade can be good as new again in no time. Let's watch the video to learn more — plus see how to keep your cast iron surfaces on your saw in tip top shape!
---
FEATURED PRODUCT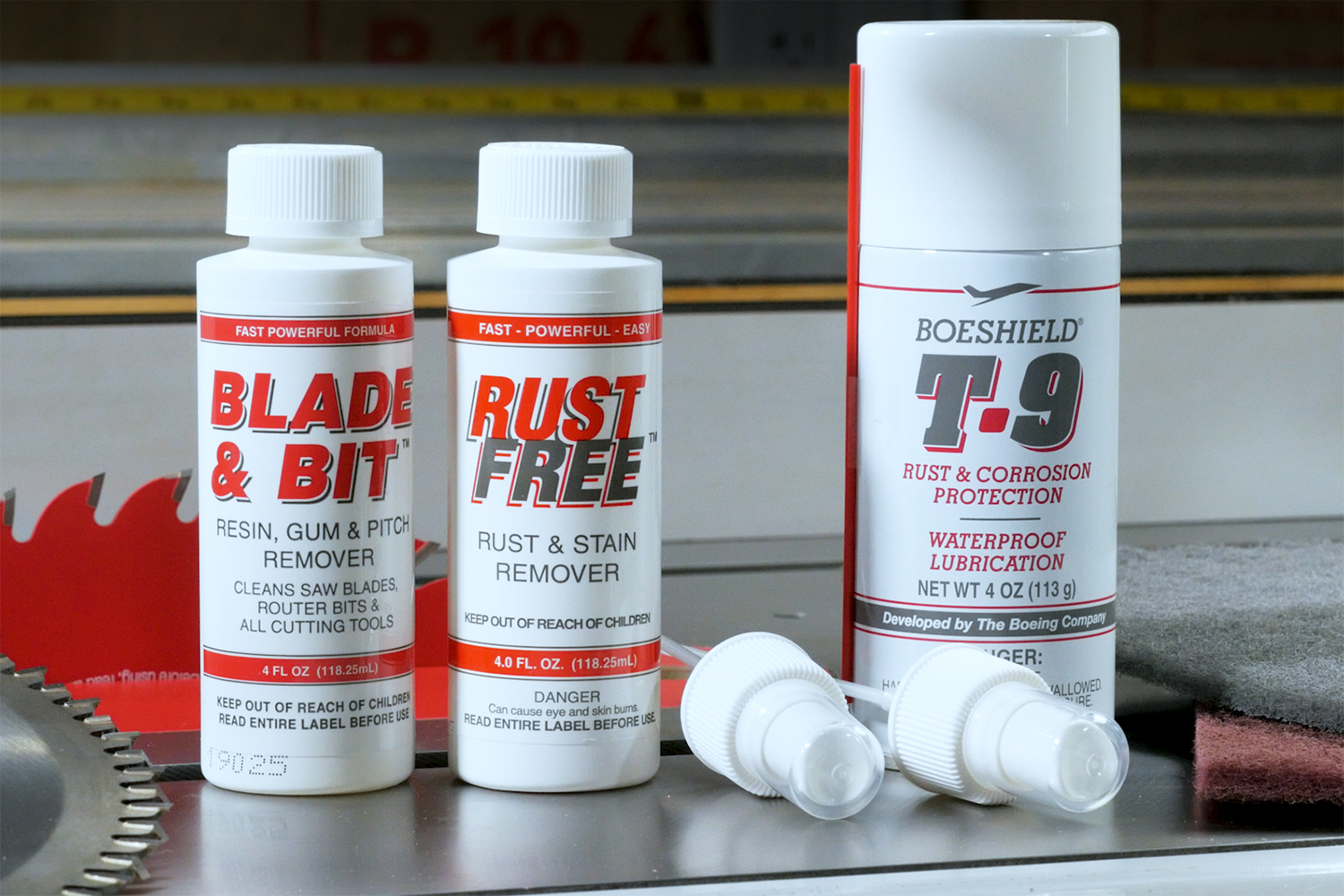 The Woodsmith Store Bit & Blade Cleaning Kit
Includes FREE Shipping!
Just Enter Code "CLEANER" at Checkout